MEDITERRANEAN ROWING EXPEDITION
MEDITERRANEAN ROWING EXPEDITION
MEDITERRANEAN ROWING EXPEDITION
MEDITERRANEAN ROWING EXPEDITION
Gibraltar – Cyprus
1 rowing boat. 4 men.
3,000 kilometres.
70 days.
Rowing from Gibraltar to Athens in seventy days. The rules of the game: row along the coast and across the open sea, using human muscle power only. The Mediterranean Rowing Expedition crew and their captain Peter Arensman want to make it happen in a rowing boat that has been specially prepared by seasoned ocean rower Ralph Tuijn.
The rowing expedition will take the crew from Cartagena to Albaida, Ibiza, Mallorca, Sardinia, Malta, Sicily, Puglia and Athens. To complete this extreme journey, the team will row in shifts. Our main sponsor Carl Denig will advise the team during the journey and equip them with appropriate gear that can withstand this marathon rowing trip.
Team
Following in the footsteps of the Greeks and Romans.
Captain Peter and crew Ian, Robert and Luuk are certainly not the first rowers to brave the Mediterranean. They will be travelling back to ancient times, when crews who wanted to cross the Mediterranean had to row for days on end, in the blazing sun, relying on sheer muscle power. Which of these adventurers will you be sponsoring?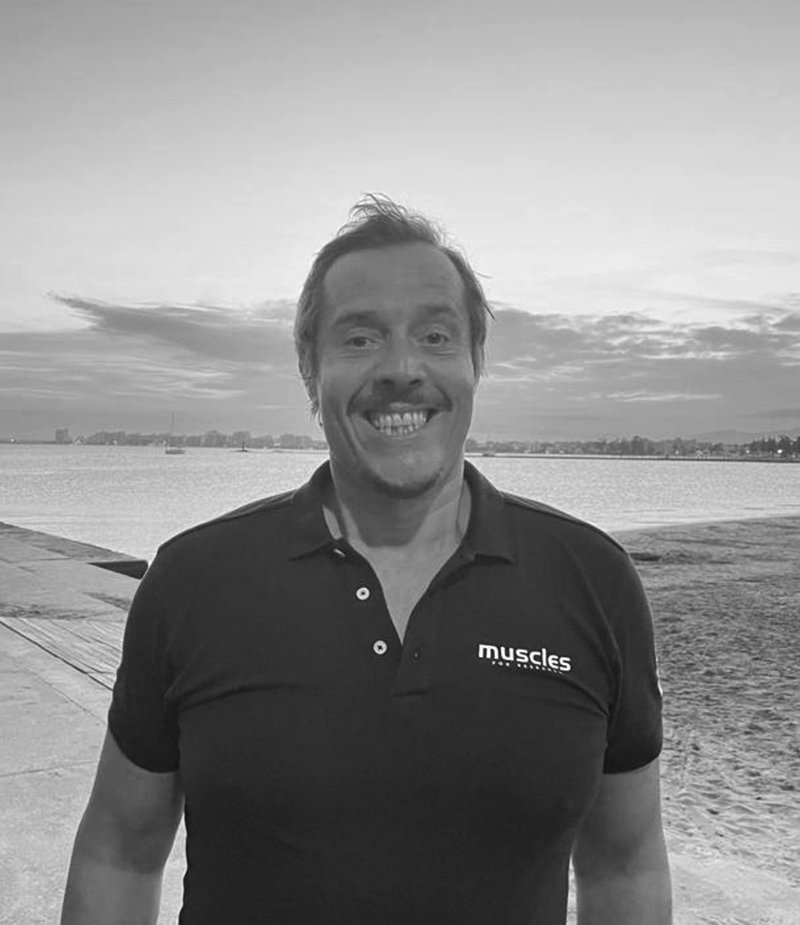 Ward van der graaf
Adventure and outdoor sports are made for me. I have been a member of the Scheveningsche Roeivereniging for years and when Peter asked if I wanted to join, I said Yes! The fact that we are raising money for the Princess Beatrix Spierfonds, makes the challenge even more beautiful!
Sponsor me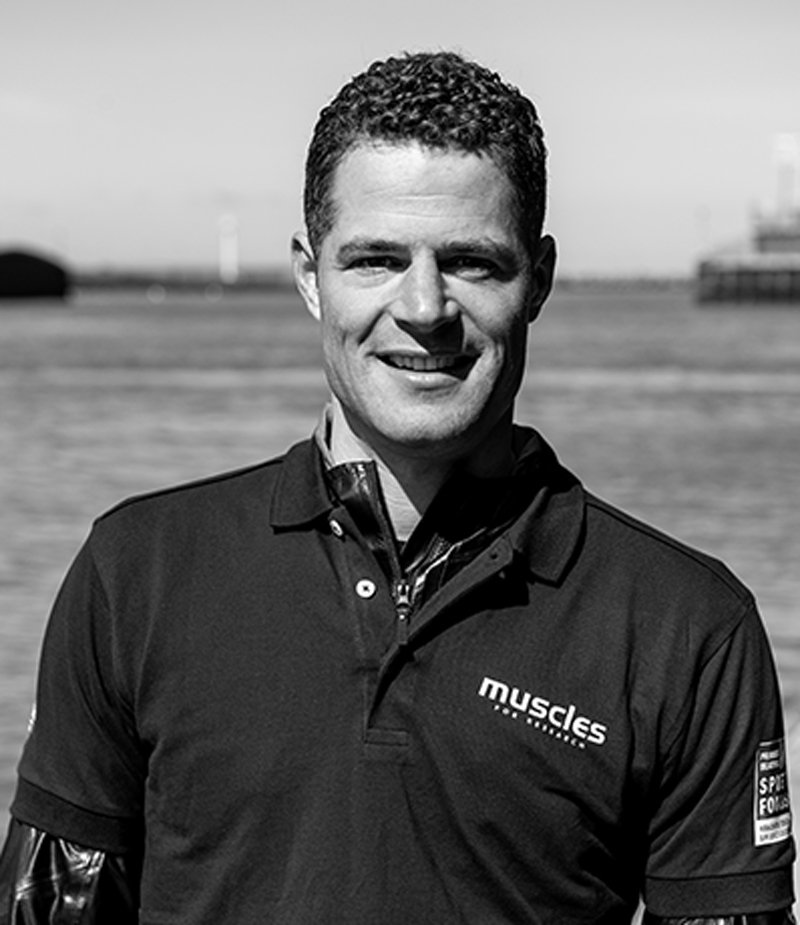 Ian van Haaren
This expedition is such a unique adventure. Life truly begins once you step out of your comfort zone. To me it is important to raise awareness about muscle diseases and to contribute in improving treatment methods.
Sponsor me
€ 150.000,-
Goal of this expedition
Rose: More than a rowing boat
A beautiful boat with a story.
If anyone can row, it's experienced ocean rower Ralph Tuijn. He rowed across the Atlantic Ocean several times and holds the world record for the longest solo rowing trip (19,500 km). The Mediterranean Rowing Expedition crew will be braving the Mediterranean Sea with confidence, knowing that Ralph has prepared the rowing boat especially for this challenge.
The rowing boat has room for four rowers and has state-of-the-art equipment on board. For example, the position of the rowers is transmitted via satellite several times a day. Along the way, team members can communicate with the home front and with ships in the area. Electricity is generated with solar panels and the energy is stored in batteries.